Consumers Federal Credit Union
425 Neptune Ave, Brooklyn, NY 11224
ph: 718.266.2204 • fx: 718.266.1976
customerservice@consumersfcu.org
Routing Number: 226074946


translator
Consumers Federal Credit Union is not responsible for any errors or discrepancies in the language translator tool.
inside
notices


NCUA Insurance Toolkit

Your savings federally insured to at least $250,000 and backed by the full faith and credit of the United States Government.

Equal Housing Lender
Site by: CU*Answers
About Warbasse Consumers Cooperative Society
Who is Warbasse Consumers Cooperative Society
Warbasse Consumers Cooperative Society ("Society") was established in 1965 as a not for profit Corporation formed for the purpose of sponsoring educational seminars and activities for the enjoyment of the members. The Society also assists its members acquire supplies and professional services including medical, construction and banking services. As a member of the Society, you have access to discounts at community establishments and the full financial banking services offered by Consumers Federal Credit Union.
Why Join?
---
GDI Marble & Granite Shop - 10% Discount on Purchases Above $500
134 Avenue T
Brooklyn, NY 11223
718-996-9100
www.gdinyc.com
---
Dental Services Offered by Dr. Adam Lublin, DDS

---
Brooklyn Judo Academy
10% Discount on 1 Month Tuition or Free Uniform and 10% discount on 1 Year Tuition
300 7th St
Brooklyn, NY 11215
917-553-4777
www.brooklynjudoacademy.com

---
Car Care Center - 10% discount on all services
2727 Stillwell Avenue
Brooklyn, NY 11224
718-372-6800
---
Metropolitan Mechanical Construction Corp - 10% discount on all services
800-759-3129
www.tophvaccontractor.com
---
Free Tax Service for Senior Residents of Warbasse Houses
JASA Warbasse Cares NORC offers free tax preparation for senior citizens that reside in Amalgamated Warbasse Houses. Please call Yelena to schedule an appointment at (718)996-5200.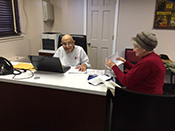 Recent Events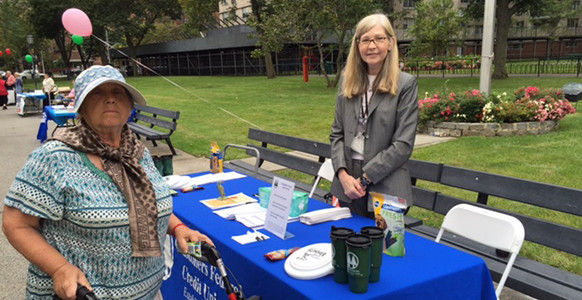 On Sunday, September 7th, the Society sponsored the 2nd Annual Family Community Health Fair in cooperation with Warbasse Cares and JASA. The fair was an opportunity for families to increase their health awareness by learning about community services while having fun enjoying an art exhibit, tai chi and Zumba classes.
---
The Society hosted a Halloween Trick or Treat Event on Friday, October 30th.
---
Join the Warbasse Consumers Cooperative Society in order to take advantage of these excellent benefits.


Download the application